Se connecter
Si vous avez un compte, connectez-vous
S'inscrire
L'inscription à notre boutique permettra d'accélérer votre passage à la caisse lors de vos prochains achats, d'enregistrer plusieurs adresses, de consulter ou de suivre vos commandes, et plus encore.
S'inscrire
Recette de cashewbert
18 May 2022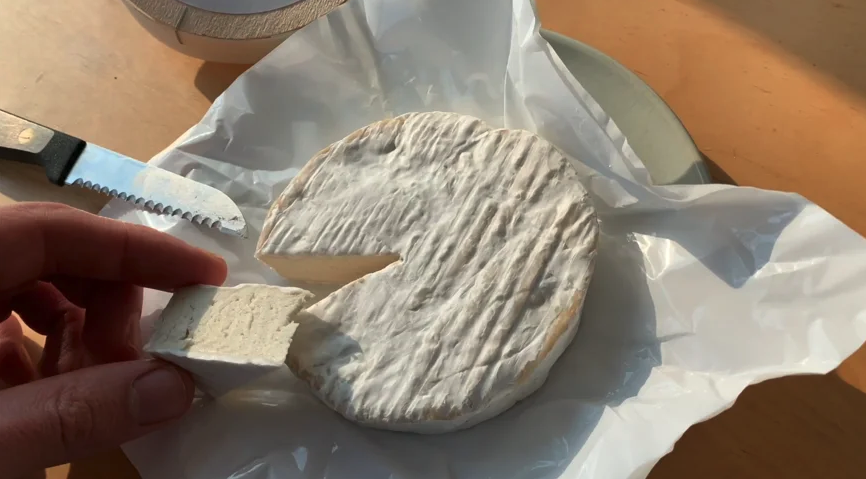 Un camembert est un délicieux fromage qui, en vieillissant, fond et développe une saveur plus forte et plus complexe.
Si vous cherchez une recette ailleurs, toutes les variantes de camembert de cajou sont dures et sèches, car elles manquent des techniques qui permettent à la protéine de cajou de se décomposer pendant la fermentation.
Notre recette de Cashewbert n'est pas comme ça. C'est un fromage végétalien qui fondra en vieillissant (pas autant que les produits laitiers, cependant). Nous travaillons avec des recettes de fromages végétaliens depuis de nombreuses années, pour les perfectionner et surtout pour comprendre la science qui les sous-tend et comment les améliorer.
Nous ne sommes pas seulement une boutique en ligne d'ingrédients, nous recherchons et développons, nous voulons fabriquer le meilleur fromage végétalien disponible, et pas seulement cela, nous voulons que VOUS fassiez aussi le meilleur fromage végétalien.
C'est l'esprit de Cashewbert.
Cashewbert -Nouvelle recette, extra crémeuse
Pour la recette complète et bien d'autres, téléchargez notre Guide Cashewbert pour seulement 2,50 €: books.cashewbert.com
Cashewbert - vieille recette, moins crémeuse mais plus facile à faire
Cashewbert Cheese from Cashewbert on Vimeo.
Ingredients

• 300g cashews, do not soak
• 330g water
• 1/8 tsp mesophilic cultures
• 1/8 tsp traditional penicillium candidum powder
• 1/2 tsp Vzyme
• 2 tsp fine sea salt
Tools

• High-speed blender
• Bowl
• 2 Cheese forms
• 2 Cheese cloths and 2 cheese mats
• Ripening container or ripening wrap
• Camembert paper
Instructions
Step 1 - Make the cheese
Pour hot water over the dry cashews and let it drain off to pasteurise it (optional).
Place the cashews with the water in the blender, blend using the nut butter function of your blender (or its highest speed) for one to two minutes, until completely smooth.
Let the mixture to cool down to 20oC and 25oC. Sprinkle the cultures and the Vzyme over the cashew mix and blend it for few seconds.
Pour the mix in a bowl, cover and let it rest at room temperature for 4 hours.
Step 2 - Prepare the equipments
Prepare two cheese cloths and two cheese forms and a spoon. Pour boiling water over it and let it cool down.
Twist the excess of water out of the cheese cloth but still keeping it moist.
Lay the moist cloth over the cheese form.
Step 3 - Form the cheese
Divide the mix into the two cheese cloths. Cover the top with the end of the cheese cloth and press gently with your fingers to flatten it.
If you have a press lid, place it over the cloth, pressing it gently to make it smoother.
Bring the forms to the refrigerator and leave it for 12 hours.
Next day, remove the cheese from the cloth over a cheese mat. Sprinkle 1/2 tsp of salt on top of the cheese, flip it and sprinkle another 1/2 tsp of salt.
Leave it at room temperature for 1 hour to dry, flipping the cheese after 30 minutes.
Place the cheese in the refrigerator for 6 to 8 hours.
Step 4 - Let the mould to grow
The cheese is now dry enough, make sure there are no hard spots from excessive drying. Remove the hard piece, if any.
Place the cheese in the ripening container or wrap it loosely in ripening wrap.
Place it in the refrigerator between 7°C and 12°C (44F to 53F) .
Every two to three days, check the cheese for moisture, drying any spots with a paper towel, wrapping it again or placing it in the ripening container.
Step 5 - Allow flavours to develop
When the mould has completely covered the cheese, it's time to wrap it in camembert paper and place the cheese at a lower temperature to slow down the mould growth.
Remove the cheese from the container or ripening wrap.
Pat it dry with a paper towel to make sure there is no moisture.
Wrap in the camembert paper and place the cheese in the refrigerator between 2°C to 4°C (35F to 39F) for about 1 week for a good flavour, or for 2 to 3 weeks for a stronger flavour.
After cutting the cheese, consume within 14 days.
Laisser un commentaire