Summer break: We will ship orders on 29.08
anmelden
Loggen Sie sich hier ein.
Kundenkonto anlegen
Durch Ihre Anmeldung in unserem Shop, bewegen Sie sich um einiges schneller durch den Bestellvorgang, können mehrere Adressen anlegen, können Ihre Aufträge verfolgen und vieles mehr.
Benutzerkonto anlegen
Part 5 - Cultures and starter kits
Cashewbert offers a variety of products for you to make your own vegan cheese at home.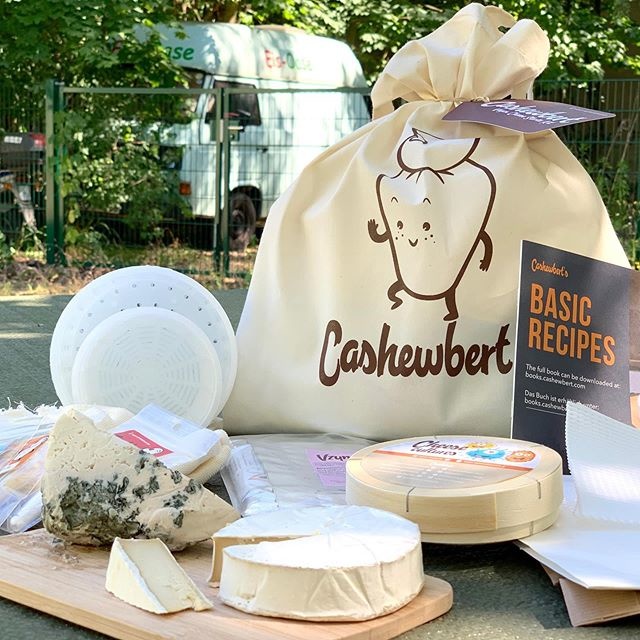 Our starter kits contain all the cultures and tools that you need to make a vegan cheese. We provide different starter kits, for example:
Vegan Cheese Starter Kit, to make camembert, blue cheese and fresh cheese.
Camembert Kit, to make camembert only.
My first vegan cheese, to make a very easy, soft ripened cheese.
Our cultures contain a 1/16 teaspoon which helps you to measure the right amount of cultures for your recipe.