anmelden
Loggen Sie sich hier ein.
Kundenkonto anlegen
Durch Ihre Anmeldung in unserem Shop, bewegen Sie sich um einiges schneller durch den Bestellvorgang, können mehrere Adressen anlegen, können Ihre Aufträge verfolgen und vieles mehr.
Benutzerkonto anlegen
Cashewbert Rezept
28 Mar 2022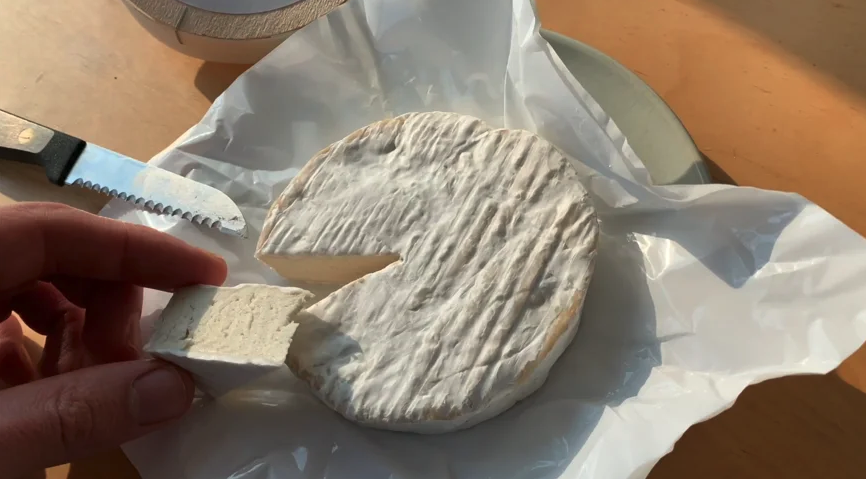 Ein Camembert ist ein köstlicher Käse, der mit zunehmendem Alter schmilzt und einen stärkeren und komplexeren Geschmack entwickelt.
Wenn Sie woanders nach einem Rezept suchen, sind alle Cashew-Camembert-Variationen hart und trocken, weil ihnen die Techniken fehlen, die es dem Cashew-Protein ermöglichen, während der Fermentation abgebaut zu werden.
Unser Cashewbert-Rezept ist nicht so. Es ist ein veganer Käse, der mit zunehmendem Alter schmilzt (allerdings nicht so viel wie Milchprodukte). Wir arbeiten seit vielen Jahren mit veganen Käserezepten, um sie zu perfektionieren und vor allem, um die Wissenschaft dahinter zu verstehen und sie besser zu machen.
Wir sind nicht nur ein Online-Shop für Zutaten, wir forschen und entwickeln, wir wollen den besten veganen Käse verfügbar machen, und nicht nur das, wir möchten, dass auch SIE den besten veganen Käse herstellen.
Das ist Cashewbert.
Cashewbert - New recipe, extra creamy
Für das vollständige Rezept und viele andere laden Sie unseren Cashewbert-Leitfaden für nur €2,50 herunter: books.cashewbert.com
Cashewbert - altes Rezept, nicht so cremig aber einfacherer zu machen
Cashewbert Cheese from Cashewbert on Vimeo.
Ingredients

• 300g cashews, do not soak
• 330g water
• 1/8 tsp mesophilic cultures
• 1/8 tsp traditional penicillium candidum powder
• 1/2 tsp Vzyme
• 2 tsp fine sea salt
Tools

• High-speed blender
• Bowl
• 2 Cheese forms
• 2 Cheese cloths and 2 cheese mats
• Ripening container or ripening wrap
• Camembert paper
Instructions
Step 1 - Make the cheese
Pour hot water over the dry cashews and let it drain off to pasteurise it (optional).
Place the cashews with the water in the blender, blend using the nut butter function of your blender (or its highest speed) for one to two minutes, until completely smooth.
Let the mixture to cool down to 20oC and 25oC. Sprinkle the cultures and the Vzyme over the cashew mix and blend it for few seconds.
Pour the mix in a bowl, cover and let it rest at room temperature for 4 hours.
Step 2 - Prepare the equipments
Prepare two cheese cloths and two cheese forms and a spoon. Pour boiling water over it and let it cool down.
Twist the excess of water out of the cheese cloth but still keeping it moist.
Lay the moist cloth over the cheese form.
Step 3 - Form the cheese
Divide the mix into the two cheese cloths. Cover the top with the end of the cheese cloth and press gently with your fingers to flatten it.
If you have a press lid, place it over the cloth, pressing it gently to make it smoother.
Bring the forms to the refrigerator and leave it for 12 hours.
Next day, remove the cheese from the cloth over a cheese mat. Sprinkle 1/2 tsp of salt on top of the cheese, flip it and sprinkle another 1/2 tsp of salt.
Leave it at room temperature for 1 hour to dry, flipping the cheese after 30 minutes.
Place the cheese in the refrigerator for 6 to 8 hours.
Step 4 - Let the mould to grow
The cheese is now dry enough, make sure there are no hard spots from excessive drying. Remove the hard piece, if any.
Place the cheese in the ripening container or wrap it loosely in ripening wrap.
Place it in the refrigerator between 7°C and 12°C (44F to 53F) .
Every two to three days, check the cheese for moisture, drying any spots with a paper towel, wrapping it again or placing it in the ripening container.
Step 5 - Allow flavours to develop
When the mould has completely covered the cheese, it's time to wrap it in camembert paper and place the cheese at a lower temperature to slow down the mould growth.
Remove the cheese from the container or ripening wrap.
Pat it dry with a paper towel to make sure there is no moisture.
Wrap in the camembert paper and place the cheese in the refrigerator between 2°C to 4°C (35F to 39F) for about 1 week for a good flavour, or for 2 to 3 weeks for a stronger flavour.
After cutting the cheese, consume within 14 days.
Schreibe einen Kommentar